Welcome to Sikh.se
Welcome to the homepage of Gurdwara Sangat Sahib, Stockholm, Sweden and the youth organisation Swedish Sikhs.


The youth organisation consists of Sikh students (mainly) settled in Stockholm, who regularly get together and spend time together with varies activities. Among other activities, Sweden Sikhs, have collected money in money-boxes on behalf of the Swedish Red Cross, in relation to the Tsunami victims, and the victims Pakistan earthquake, and has engaged in other charity related activities. Other times there have been physical activities (sports, and other leisure activities), discussions have been held related to, our society/organisation, and the society as a whole. The organisation was founded in December 2004, and is gradually growing.
Sweden Sikhsis a non-profit and politically neutral organisation.


Gurdwara Sangat Sahib is the oldest Gurdwara in Sweden, and the new Gurdwara building was opened 1995.

The Gurdwara is a meeting place for religious activities, and everybody is welcome, keeping in mind the following rules of the Gurdwara, which must be followed by all:


The head should be covered by either a turban or a scarf.
Shoes are to be taken off at the entrance and hygiene is a must.
Visitors of the Gurdwara may not bring tobacco, alcohol or any other intoxicants, nor must any be taken before the visit.
Indecent clothes are not appropriate.
Respect should be shown at all times.
Although there is no exact figures on the number of Sikhs in Sweden today, there are approximately 1000-1500, of which most of these are settled in Stockholm and Gothenburg (Göteborg). However, the size of the Sangat (gathering) varies a lot week to week.


Transport

The Gurdwara in Stockholm is located in Tullinge, a suburb of Stockholm, and the area is well serviced by public transportation from central town. Bus 722 towards Tullinge station, and 713 towards Tumba station from Huddinge Hospital (also known as Karolinska universitets sjukhuset); train station flemingsberg,. After stepping of at "Dymmelkärsvägen" you need to walk for three minutes to reach the Gurdwara.

Opening hours

The Gurdwara is open everyday from 6 am 8 pm. Divine service occur only on Sundays from 10 am till 2-3 pm, due to practicle reasons.
Please contact the Gurdwara for further information. Please contact us by e-mail, and a response will arrive as soon as possible.

Gurdwara Sangat Sahib Förening
Dymmelkärrsv. 23 14650 TULLINGE
Tel +46 (0) 8-778 14 14
info ( at ) sikh.se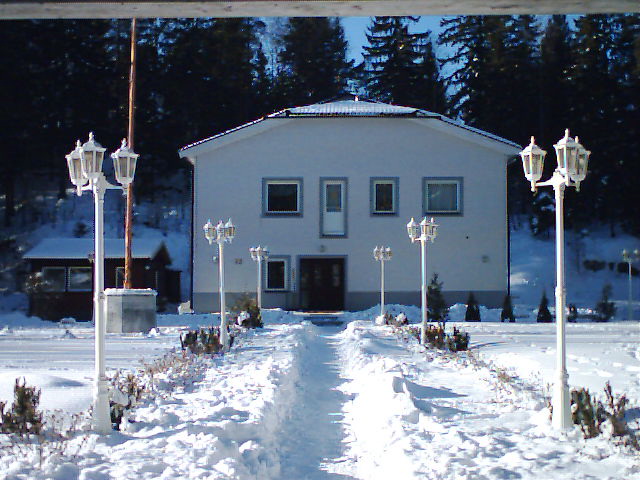 Sikhismen :
Externa Länkar: